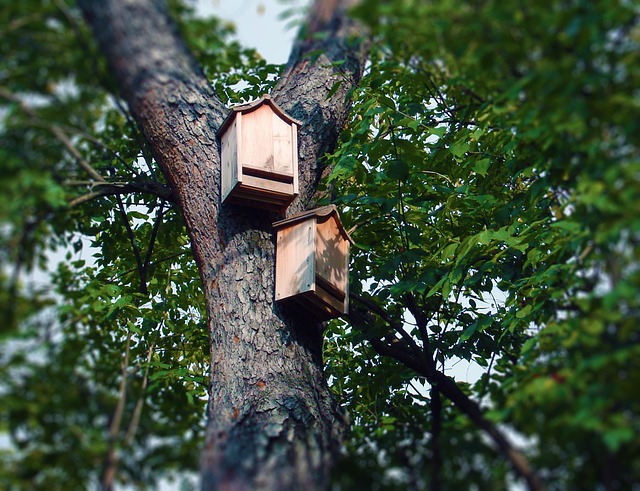 Love the outdoors but hate the bugs that come with it? Here are a few tips to keep your yard bug free...No chemicals required!
Install Outdoor Fans
Mosquitoes may have a tough sting, but they're wimps when it comes to standing up to a breeze. Patio fans can keep your outdoor entertaining space free from mosquitoes (and other little flyers) with the flip of a switch. And you'll get the benefit of a cool breeze.
Paint your Home Lighter Colors
Studies show that bugs see dark and bright colors more easily. The same principle may work for your home. Choose lighter shades of paint color for your home's siding, doors, trim, and other features such as fencing, patio, and decking to make it less attractive to mosquitoes. Just be sure the paint job fits into the neighborhood and enhances your home's beauty.
Build A Bat House
If you live in an area where bats are local, lucky you. Really. Harness their appetite for insects to control pests in your yard. You can invite them to be your permanent guests by building a bat house. According to Bat Conservation International, one small bat can consume up to 1,000 mosquitoes per hour!
Add Natural Repellents
Bugs hate scents of mint or citrus. Mix plants with those scents into your landscaping, especially near the porch, patio, or deck for added beauty and functionality.
Here are some pest-repelling plants and the bugs that hate them:
Basil: flies, mosquitoes
Catnip: mosquitoes, ticks, flies, cockroaches
Chrysanthemums: roaches, ants, ticks, fleas, bedbugs
Lavender: moths, fleas, flies, mosquitoes
Citronella: mosquitoes
Geranium, lemon scented: mosquitoes
Lemon thyme: mosquitoes
Marigold: mosquitoes
Rosemary: mosquitoes