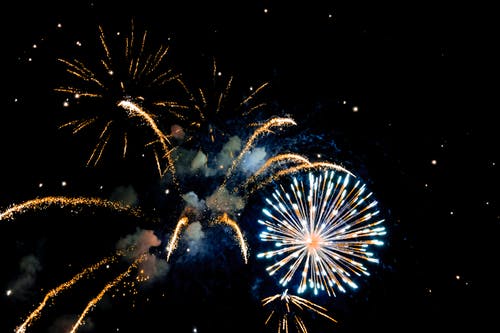 No Independence Day Celebration is complete without fireworks. Check out these safety tips so you, your family, and friends can enjoy the holiday injury-free.
Obey all local laws regarding the use of fireworks.
Fireworks should never be used without adult supervision. Fireworks that parents think are "kid-friendly" can lead to serious burns and other injuries.
Always keep a bucket of water, water hose, or fire extinguisher nearby while igniting fireworks.
Light fireworks on a hard surface in a wide OPEN space OUTDOORS.

Dispose of all spent fireworks by wetting them completely and placing them in a metal trashcan.
Don't try to relight any "dud" fireworks that did not work. Leave them alone for 15 minutes, then, soak them in water.
Use common sense-don't point fireworks at others, use near any open flame, or in areas that can catch fire (don't overlook a dry yard)!
Or simply skip lighting your own. Many towns and cities offer free 4th of July Celebrations with vendors, music and yes Firework Displays!